International GT's Inaugural Race at Daytona
The 4-1-1 on Daytona, You Have Questions, We Have Answers!
The countdown to International GT's inaugural race at Daytona International Speedway has begun and with the holidays next week, December 5th and paddock load in will be here before you know it. Below is some information that we hope will help you prepare for the event:

Tires: International GT exclusively uses Pirelli Tires and Frisby is the sole supplier for the series.  If you haven't already order tires from Frisby at frisbyracetire.com or (800)798-7201.  Frisby will be on site at Daytona to service International GT competitors. 
Paddock Move In: Starts December 5 at noon.
Registration: Upon entering the speedway everyone will sign a waiver and receive a wristband, then proceed to paddock area.  ALL drivers MUST come to the series headquarters to see Julie to complete registration.
Facility Entry Hours: the Daytona gate will be open 24/7 for camping entrants however the garages will only be open at the hours listed below.
Track Tours: Rides around the circuit, are being offered Thursday 12:30-5pm, check in with Julie if you are interested.
Garages/Paddock Parking: Currently the garages are sold out however, there could be additional garages available through the Audi Club so if you are interested please let us know.  If you are not using a garage then you will be paddocked in the lot across from the Medical Center.
Garage Hours: Daily 7am to 8pm (TBC)Entering Circuit:  International GT competitors will use the entrance nearest to the media center to enter pit lane.
RV Parking:  Nobody is allowed in the garage area outside of the hours of 7am to 8pm, however RV spaces are available in the driver/owner lot with full hook ups for $200 each. These spaces will be available upon arrival.
Sunoco Fuel: The Sunoco pumps in the blue garages (near pit out) will be opened Friday-Sunday 7am to 5pm.
Series Headquarters: will be located in one of the offices at the head of the garages next to the media center.  The door will be marked with an International GT logo.
If you have any questions please call either Ken Fengler at (954)931-0501 or Julie Bentley at (770)380-7770.  We look forward to seeing you soon!
---
Additional Daytona Track Time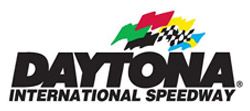 There is an opportunity to gain valuable additional track time during the Daytona event. Group 1 (see schedule link above) is open to IGT competitors for an additional entry fee. The fee is broken down by days – so you have the opportunity to enter one, two or three days. For more information visit https://www.motorsportreg.com/events/daytona-2019-with-audi-club-intl-speedway-na-ohio-valley-057644